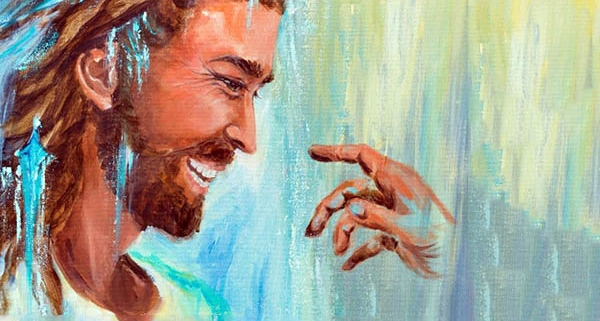 Rivers are a shadow of Jesus. When God made rivers, he was thinking about how to display the glory of the Son in this form of expression. Before a river was for drinking, swimming, calming, or any activity, it was to unlock a facet in the Son of God.
Why am I talking about rivers today? Am I bankrupt with other topics? Not at all. The Holy Spirit is highlighting it to me to speak to you about today. You will never be the same! You may be saying, oh my God, this is crazy, how can a river change my life today? Can't you see the mess I am living in? The high-cost bills waiting to be paid? The kids at school going out of my control? Not to tell you about the chaotic surrounding where I live. A river, he said! 
Yes, there is a river that will take care of the entire long list you thought of. It's not the nearby river, nor the amazon river or any other river. IT IS THE RIVER OF GOD that is running toward you and that you won't see without a spiritual revelation and a one on one encounter in! I command your eyes to BE OPEN, SEE THE RIVER.
Didn't Jesus tell the Samaritan prostitute woman at the well that the water he gives can satisfy her forever than the natural water she was drinking from? And yes, she left her JAR after she drank of the TRUE WATER OF LIFE, Jesus Christ. I believe that woman was thirsty to come to that well at noon to withdraw some water and the reason she left her JAR is that the spiritual water of Jesus satisfied her first, she had her thirsting priorities fixed and reordered. Also, Jesus who was hungry and sent his disciples to bring some food didn't eat anymore after he ministered to that woman.
"But he said to them, "I have food to eat that you know nothing about." Then his disciples said to each other, "Could someone have brought him food?" My food," said Jesus, "is to do the will of him who sent me and to finish his work." John 4:32-34      
Did the Lord eat later natural food? Yes, he did. Did that life-changed woman drink later natural water? yes, she surely did. The satisfying spiritual activity delayed these needs for some time later. The spiritual hunger and thirst are far greater than the physical and once met strongly in the spirit; they can postpone the natural ones. How did Moses live without food for forty days? He was in a strong spiritual encounter with the Lord on the mountain. I know of people who forget about eating when they are doing something they are passionate about or needed to be done. It is a possible thing but it excels when the spirit realm is involved!   
Back to the river! Jesus is your good shepherd and he leads you to still waters and refreshes your soul. Jesus is likened to the bread of life, the living water, and different prophetic aspects too. So what is the difference between Jesus the water and Jesus the river? It's a good question, I am glad you asked.
The river speaks of the movement, the strength, the abundance, and the direction! Many are experiencing the Lord as the water and the bread but few are encountering him as THE RIVER. This is something God wants you to know about and experience! Allow him to introduce himself to you as the river, respond to the invitation to jump in him, let him take you to where he is going, let him supply you abundantly, and let him fill you powerfully. These are days where the Lord will use those who know him as the river and live in the river. Those who are satisfied with little sprinkles will be used in a very limited way. Go for an upgrade because the needs are great and the darkness is covering the whole earth. I call you a person of the RIVER of God. 
"I have come that they may have life, and that they may have it more abundantly." John 10:10
Tony Francis
👂 My Latest Podcasts
شفاء الأمم مع طوني فرنسيس – Healed Nations with Tony Francis
Tony Francis is from the Middle East. He is grounded in the scriptures and has a licensed degree in biblical studies from MTI, the school of ministry, and a certificate in EPL (effective personal leadership) from LMI. He has authored many books and is the founder of Healed Nations Ministries (www.healednations.com). Tony mentors people in the prophetic and served as the prophetic leader of Patricia King's ministries. Tony is studying to be a mental health coach.
ما هي الأحلام؟ لماذا يكلمنا الله أحيانا من خلالها وكيف نفهم لغزها ومفاتيح كثيرة! – طوني فرنسيس
اذا اردت ان تتعمق في موضوع الاحلام، وما هي الطرق العملية لتفسيرها، اضغط على هذا الرابط للاستماع:
https://www.youtube.com/watch?v=_ZDaLyuxIAc
Does this bless you today? Feel free to subscribe to my YouTube channel, like this video, and comment below to pray for you.
Make a Donation:
https://healednations.com/make-a-donation
Podcast Links:
https://anchor.fm/tonyfran6
Request a Personal Prophetic Word:
https://healednations.com/personal-prophetic-words
Website:
https://healednations.com
Digital Store:
https://healednations.com/digital-store-tonyfrancis
Christian Apparel & Accessories:
https://tonyfrancis.store
Amazon:
https://www.amazon.com/author/tonyfrancis
Twitter:
https://twitter.com/Majed_Francis
YouTube:
https://www.youtube.com/@tony.francis



Let me know your opinion or maybe your AMEN. Comment below:
https://healednations.com/wp-content/uploads/2020/08/jesustheriver.jpg
600
600
Tony Francis - Healed Nations Author
https://healednations.com/wp-content/uploads/2020/10/logo3.png
Tony Francis - Healed Nations Author
2020-08-18 04:16:46
2020-08-28 21:49:51
Jesus the River