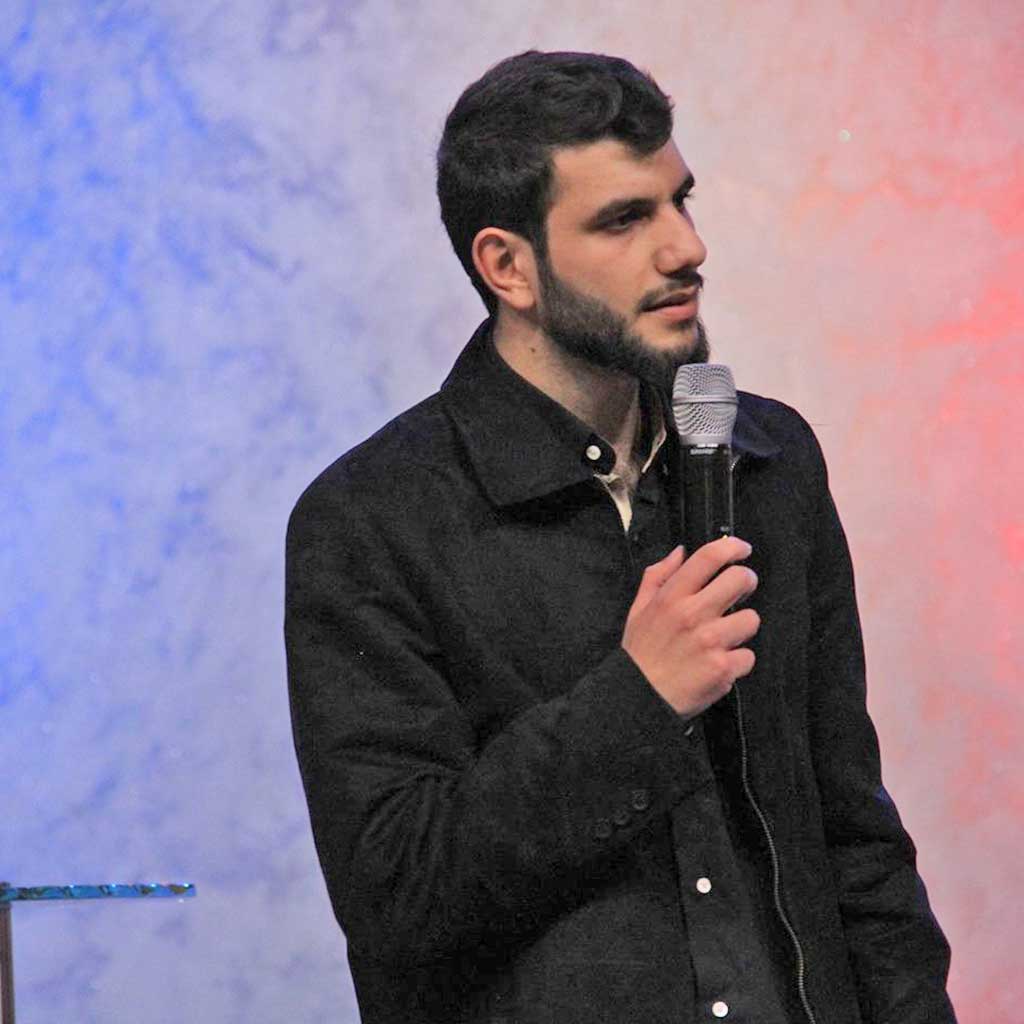 By Joe Tannous
I hear many people speaking about "taking up your cross", and what they mean by saying that, is passing through hard circumstances, sickness, poverty, trials…. but I am getting into an understanding that this is not what Jesus meant. If we want to know about taking up the cross, we should look at Jesus and learn from Him, He is the leader, He said "Take up your cross and follow me". Following Him, is not only walking behind Him, is learning from Him, is following His example, to walk the same path He walked. Now, Jesus faced hard circumstances, yes, but was that the cross? Absolutely not! He was rejected, yes, but was that the cross? Absolutely not! In some place He didn't find a place to sleep, but was that the cross? Absolutely not! The cross is DYING!!!! Through all this circumstances, Jesus was learning how to die, Jesus died long before being nailed to the cross, Jesus took up the cross all His life. Jesus would never be able to do one single miracle if He wasn't dead already. What did He die for even before dying on the cross? The answer is self, Jesus died to self, and that the example we should follow. Taking up the cross is dying to self; it is a daily thing to do. Every day I should die to self, I should die to my desires, my lusts, my will, and ask God to live in me, to show me His will, to walk in the Spirit, in union with the Spirit and not in the flesh, now this is what taking up your cross means. Even when we face bad circumstances, this is not the cross; this is only a way helping us to see the cross. The cross wasn't easy to Jesus, it cost Him His precious sinless life, and it won't be easy to us, it will cost us our lives. But dear friends, when you put your life away to Jesus, you will gain and save it to an eternal life. Jim Elliot said this:" He is no fool who gives what he cannot keep to gain what he cannot lose". Give your life to Jesus completely, on a daily basis, because you cannot keep it, to gain what you cannot lose, which is eternal life with the master.
Blessings
👂 My Latest Podcasts
Healed Nations with Tony Francis – شفاء الأمم مع طوني فرنسيس
Tony Francis is from the Middle East. He is grounded in the scriptures and has a licensed degree in biblical studies from MTI, the school of ministry, and a certificate in EPL (effective personal leadership) from LMI. He has authored many books and is the founder of Healed Nations Ministries (www.healednations.com). Tony mentors people in the prophetic and served as the prophetic leader of Patricia King's ministries. Tony is studying to be a mental health coach.
التعليم، الوعظ، النبوة، الصلاة، الشفاعة، والعمل بحلقة واحدة



Let me know your opinion or maybe your AMEN. Comment below:
https://healednations.com/wp-content/uploads/2014/06/Joe-Tannous.jpg
1024
1024
Tony Francis - Healed Nations Author
https://healednations.com/wp-content/uploads/2020/10/logo3.png
Tony Francis - Healed Nations Author
2014-02-08 16:11:36
2016-07-08 19:55:50
Taking up Your Cross