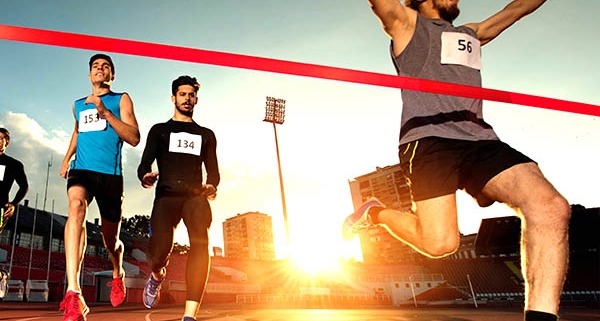 When Elijah the prophet fled because he got scared of Jezebel's threatening to take his life, he became tired, drained, depressed, and suicidal but it started with fear. Then God met him on the mountain in the cave, and asked him what are you doing here Elijah? He asked him that twice and twice was the same answer.
"I have been very zealous for the LORD, the God of hosts; for the sons of Israel have forsaken Your covenant, torn down Your altars and killed Your prophets with the sword. And I alone am left; and they seek my life, to take it away." 1 Kings 19:14
"They seek my life"? Was that accurate? Let's see what happened and why Elijah fled:
"Now Ahab told Jezebel all that Elijah had done, and how he had killed all the prophets with the sword. Then Jezebel sent a messenger to Elijah, saying, "So may the gods do to me and even more, if I do not make your life as the life of one of them by tomorrow about this time." And he was afraid and arose and ran for his life and came to Beersheba, which belongs to Judah, and left his servant there." 1 Kings 19:1-3
Elijah answered with pride and wasn't real. He could have told the Lord sincerely; well I am afraid of Jezebel Sir that is why. When we are afraid, we may exaggerate. It was one woman who threatened him but Elijah said: THEY seek my life.
Elijah answered the Lord in a spiritual heroic way: I had to flee and preserve myself and my ministry because I am the only voice left for you O God (and there is none like me. This is my adding). Am I against fleeing to protect our lives? No. But was he led by the Spirit to do that or was he fear-driven? Because sometimes the Spirit leads us to stay and confront and other times to flee. Jesus left immediately on many occasions and attempts to kill him but he was motivated by love and not by fear. Because fear is a sin! And Jesus knew it wasn't his time to die this way.
In my opinion, God asked Elijah twice to give him an invitation to be real and humble but maybe he couldn't swallow that the MIGHTY Elijah who just had a great conference on the mount Carmel is now running from a woman in authority. He could have been real with God because after all, God knows the heart. Jezebel threatened Elijah to put seeds of fear in him to control him and push him away because Elijah was the real threat to her worship system. If she wanted to kill him she could have taken him by surprise and not give him an appointment "tomorrow about this time". If she had the chance to kill him, it was before the restoration of God's people because now Elijah was more empowered.
"Answer me, O LORD, answer me, that this people may know that You, O LORD, are God, and that You have turned their heart back again." Then the fire of the LORD fell and consumed the burnt offering and the wood and the stones and the dust, and licked up the water that was in the trench. all the people saw it, they fell on their faces; and they said, "The LORD, He is God; the LORD, He is God." 1 Kings 37-39
Sadly, Elijah kept hanging to pride on Horeb's mountain while God offered him invitations to humble himself and be real before him in that cave conversation. Elijah insisted that he was the man for the hour alone and that God's power only works through him but God told him he kept 7000 for him. After that, we see that Elijah's ministry came to a closing chapter and that he was only allowed to anoint others for continuity. The same thing happened with Moses when he beat the rock twice; his ministry ended after that act of disobedience fueled by pride that was disguised as anger. Then Joshua was appointed next!
On the other hand, David the king after committing adultery with Bathsheba and killing her husband, was humble, real, and repenting when Prophet Nathan confronted him with the word of the Lord and his ministry continued and his relationship with the Lord. We read him repenting in Psalms 51!
It's true that Jezebel only threatened to kill Elijah but actually she did kill his influence and ministry at the end because Elijah swallowed the bait of fear mixed with pride and because he didn't find the place of humility in the presence of the Lord, the Lord resisted the proud. But the good news is that Elijah also killed Jezebel and her ministry because he left a prophecy of judgment from the Lord against her that was after her even after he was taken to heaven.
"Of Jezebel also has the LORD spoken, saying, 'The dogs will eat Jezebel in the district of Jezreel.'" 1 Kings 21: 23
How many times have we answered the Lord in pride when he was extending to us invitations to be real and humble?
"Pride goes before destruction, And a haughty spirit before stumbling." Proverbs 16:18 
"Before destruction the heart of man is haughty, But humility goes before honor." Proverbs 18:12 
"But He gives a greater grace. Therefore it says, "GOD IS OPPOSED TO THE PROUD, BUT GIVES GRACE TO THE HUMBLE." James 4:6
Tony Francis
👂 My Latest Podcasts
شفاء الأمم مع طوني فرنسيس – Healed Nations with Tony Francis
Tony Francis is from the Middle East. He is grounded in the scriptures and has a licensed degree in biblical studies from MTI, the school of ministry, and a certificate in EPL (effective personal leadership) from LMI. He has authored many books and is the founder of Healed Nations Ministries (www.healednations.com). Tony mentors people in the prophetic and served as the prophetic leader of Patricia King's ministries. Tony is studying to be a mental health coach.
ما هي الأحلام؟ لماذا يكلمنا الله أحيانا من خلالها وكيف نفهم لغزها ومفاتيح كثيرة! – طوني فرنسيس
اذا اردت ان تتعمق في موضوع الاحلام، وما هي الطرق العملية لتفسيرها، اضغط على هذا الرابط للاستماع:
https://www.youtube.com/watch?v=_ZDaLyuxIAc
Does this bless you today? Feel free to subscribe to my YouTube channel, like this video, and comment below to pray for you.
Make a Donation:
https://healednations.com/make-a-donation
Podcast Links:
https://anchor.fm/tonyfran6
Request a Personal Prophetic Word:
https://healednations.com/personal-prophetic-words
Website:
https://healednations.com
Digital Store:
https://healednations.com/digital-store-tonyfrancis
Christian Apparel & Accessories:
https://tonyfrancis.store
Amazon:
https://www.amazon.com/author/tonyfrancis
Twitter:
https://twitter.com/Majed_Francis
YouTube:
https://www.youtube.com/@tony.francis



Let me know your opinion or maybe your AMEN. Comment below:
https://healednations.com/wp-content/uploads/2020/06/elijah-pride.jpg
600
600
Tony Francis - Healed Nations Author
https://healednations.com/wp-content/uploads/2020/10/logo3.png
Tony Francis - Healed Nations Author
2020-06-02 00:15:32
2020-10-16 18:29:29
She killed him then he killed her