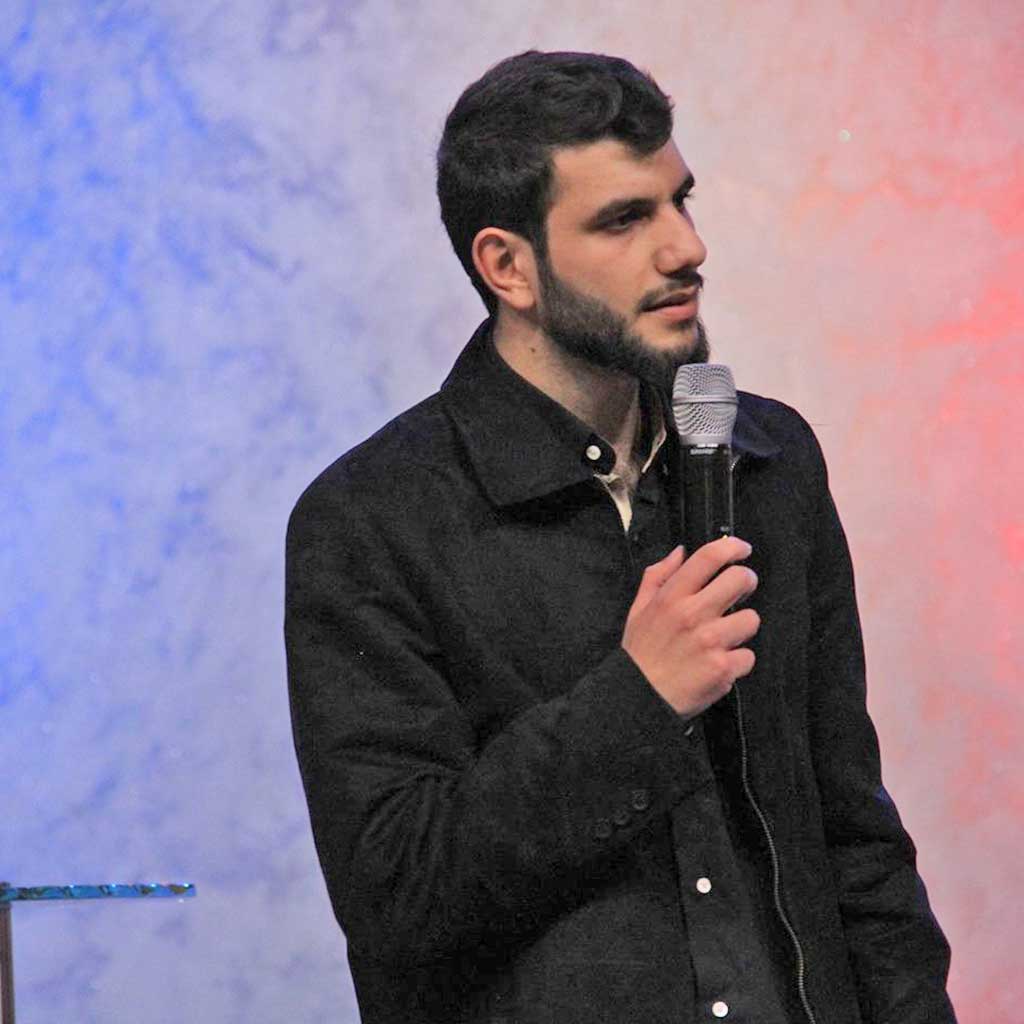 By Joe Tannous
The bible teaches us that "death" is being away from God, it's not when your body dies, it's when your spirit dies. That's why Jesus said to that man "let the dead bury their own dead, but you, come and follow me." Well, see this with me: How can dead people bury dead people? This can't happen. What Jesus was saying is that a dead person is not according to the worldly system, the one who can't breathe anymore. For Him, a dead person is the one who is away from Him, the one who does not have a real relationship with Him. God has created you to fellowship with you, to spend time with you, to hear you, to speak to your life, to show you how much you mean to Him & the list continues. 
You cannot declare "oh yeah I know God", while you are not having a read relationship with Him. If you love someone, all that you want is to spend time with him/her. The same is with God, He is standing on your door, at your heart, knocking until you hear & when you do hear Him knocking, please do not reject Him, open the door for Him. He wants to build that relationship with you, an everlasting one, do not reject His voice today, your life is so precious to Him, but you will not find that anywhere else except in Him, anything else seem to be life but in fact it leads to death over death, but in Jesus and yes in Jesus, this relationship between You & Him will lead you to recognize life over life over life… because He is the life. Amen 
👂 My Latest Podcasts
Healed Nations with Tony Francis – شفاء الأمم مع طوني فرنسيس
Tony Francis is from the Middle East. He is grounded in the scriptures and has a licensed degree in biblical studies from MTI, the school of ministry, and a certificate in EPL (effective personal leadership) from LMI. He has authored many books and is the founder of Healed Nations Ministries (www.healednations.com). Tony mentors people in the prophetic and served as the prophetic leader of Patricia King's ministries. Tony is studying to be a mental health coach.
التعليم، الوعظ، النبوة، الصلاة، الشفاعة، والعمل بحلقة واحدة



Let me know your opinion or maybe your AMEN. Comment below:
https://healednations.com/wp-content/uploads/2014/06/Joe-Tannous.jpg
1024
1024
Tony Francis - Healed Nations Author
https://healednations.com/wp-content/uploads/2020/10/logo3.png
Tony Francis - Healed Nations Author
2013-08-24 19:09:11
2016-07-08 19:59:04
Death & Life according to God's word