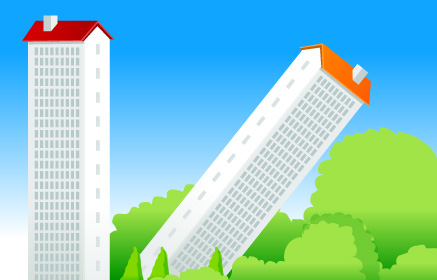 Though my father and mother forsake me, the LORD will receive me. Teach me your way, O LORD; lead me in a straight path because of my oppressors. (Psalms 27:10-11)
Rocky and Sandy were cute little children who spent most of their childhood time playing together in the neighborhood. Sandy was raised by wonderful parents who loved her so much and were so concerned to be the best parents to make her lack nothing. Although they were busy yet they always found quality time to spend with their little precious daughter. They played together, ate together, laughed together, brought her gifts and took her to the best school in town; they really did their best to take care of her to secure a wonderful childhood full of warm memories and feelings when she recalls it. Rocky was also raised in such a wonderful family too, his parents did also the same with him but within the frame of their spending of their time together, they taught him the word of God and his ways, they prayed together & they prayed for Rocky and not only with words they also modeled the gospel to him in their living and actions. They really invested in Rocky and set him in the safe boundaries of God's word. Both Rocky & Sandy had a wonderful childhood and wonderful moms & dads.
Rocky and Sandy grew up healthy teenagers excited to embrace their journey of life and ready to explore the world but they both faced tough temptations which were so appealing, attracting & seducing. Rocky's decisions were so firm and didn't yield because the hidden word of God in him supported him along the way but Sandy couldn't resist long and was lost in the world and great was her fall.
Jesus: "Therefore everyone who hears these words of mine and puts them into practice is like a wise man who built his house on the rock. The rain came down, the streams rose, and the winds blew and beat against that house; yet it did not fall, because it had its foundation on the rock. But everyone who hears these words of mine and does not put them into practice is like a foolish man who built his house on sand. The rain came down, the streams rose, and the winds blew and beat against that house, and it fell with a great crash." (Matthew 7:24-27)
Now whose parenting endured? Whose parenting was successful? Parenting is a lot of sweat but it's worth the hard work because true parenting isn't meant to be for a short term but for a long term that stick to your children everywhere. Are you a short term or a long term parent? Will your parenting accompany your children and influence them to make godly decisions even when you aren't there? In Psalms 27:10 David said that his parents forsake him and the Lord will receive him but why would David seek after God? The answer is in the next verse, God as a mother & a father receives David to teach him his way, his word to remain strong against his oppressors. A father and a mother's first duty is to teach their children God's ways which enable them to stand against the oppressors of life. It's such a blessing to have spiritual parents who feed you the word of God but if you don't have, God's parenting for you is more than enough. Study all the scriptures and you will learn that this is God's original design for parenting! Adopt it. "Unless the LORD builds the house, its builders labor in vain" (Psalms 127:1)
 Glory to God
Tony Francis
👂 My Latest Podcasts
شفاء الأمم مع طوني فرنسيس – Healed Nations with Tony Francis
Tony Francis is from the Middle East. He is grounded in the scriptures and has a licensed degree in biblical studies from MTI, the school of ministry, and a certificate in EPL (effective personal leadership) from LMI. He has authored many books and is the founder of Healed Nations Ministries (www.healednations.com). Tony mentors people in the prophetic and served as the prophetic leader of Patricia King's ministries. Tony is studying to be a mental health coach.
ما هي الأحلام؟ لماذا يكلمنا الله أحيانا من خلالها وكيف نفهم لغزها ومفاتيح كثيرة! – طوني فرنسيس
اذا اردت ان تتعمق في موضوع الاحلام، وما هي الطرق العملية لتفسيرها، اضغط على هذا الرابط للاستماع:
https://www.youtube.com/watch?v=_ZDaLyuxIAc
Does this bless you today? Feel free to subscribe to my YouTube channel, like this video, and comment below to pray for you.
Make a Donation:
https://healednations.com/make-a-donation
Podcast Links:
https://anchor.fm/tonyfran6
Request a Personal Prophetic Word:
https://healednations.com/personal-prophetic-words
Website:
https://healednations.com
Digital Store:
https://healednations.com/digital-store-tonyfrancis
Christian Apparel & Accessories:
https://tonyfrancis.store
Amazon:
https://www.amazon.com/author/tonyfrancis
Twitter:
https://twitter.com/Majed_Francis
YouTube:
https://www.youtube.com/@tony.francis



Let me know your opinion or maybe your AMEN. Comment below:
https://healednations.com/wp-content/uploads/2016/02/rockysandy.jpg
280
437
Tony Francis - Healed Nations Author
https://healednations.com/wp-content/uploads/2020/10/logo3.png
Tony Francis - Healed Nations Author
2012-11-13 15:57:24
2016-06-29 13:18:17
The Story of Rocky & Sandy