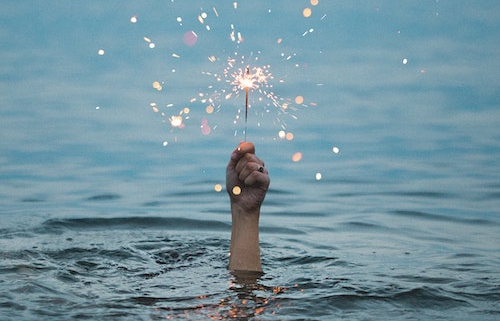 As I was praying about this month I felt the Holy Spirit highlighting humility. This is going to be a month full of breakthroughs because of the wheels of humility in action. I sense that it has been your cry recently for the Lord to bring more humility to your heart and as a result not only will the Lord do that in you but will also cause great and many breakthroughs too. Just as Solomon cried in his dream for wisdom in his encounter with the Lord, he was granted that AND the Lord added riches, victory, and other blessings to him.
In this month you will be fortified in humility and it is so beautiful. I see the crown of humility covering you and I see the low places in your thoughts, mindset, and paradigm taking place. God is making the high places in your thoughts low and the hills as mountains and then you will see the glory of the Lord. Jesus knows how to humble you and it is by his Spirit.
The Holy Spirit is your helper, he will fill you with humility and grace. I see you wearing the mantle/robe/presence of humility on you and it is a long one that covers you all. You are hidden in God. Pride exposes you, and ejects your parts outside of God's presence and protection and we don't want that. I am also looking right now in the spirit at your eyes and I see how beautiful they are because of Yeshua's humility in them that you see things and perspectives through it, and discern things sharply. You will never be the same, and it is a powerful month for you.
Receive this word, get under the authority of what the Lord is doing now, grow in humility, and manifest breakthroughs for his glory. After that, what used to trigger you and take you down will lose its grip on you because you have died to it. Healing occurs when you die to self and it is by the Spirit says the Spirit of God.
Tony Francis
Feel free to sow the beginning of this month to support this ministry. I am believing that as you sow generously you will break through into writing and finalizing your project from A to Z in Jesus' name and your writing will carry the presence of God and his truth that will influence others' lives.
👂 My Latest Podcasts
Healed Nations with Tony Francis – شفاء الأمم مع طوني فرنسيس
Tony Francis is from the Middle East. He is grounded in the scriptures and has a licensed degree in biblical studies from MTI, the school of ministry, and a certificate in EPL (effective personal leadership) from LMI. He has authored many books and is the founder of Healed Nations Ministries (www.healednations.com). Tony mentors people in the prophetic and served as the prophetic leader of Patricia King's ministries. Tony is studying to be a mental health coach.
التعليم، الوعظ، النبوة، الصلاة، الشفاعة، والعمل بحلقة واحدة



Let me know your opinion or maybe your AMEN. Comment below:
https://healednations.com/wp-content/uploads/2022/10/beakthrough.jpg
500
500
Tony Francis - Healed Nations Author
https://healednations.com/wp-content/uploads/2020/10/logo3.png
Tony Francis - Healed Nations Author
2022-10-26 06:26:14
2022-10-26 18:44:23
Prophetic Word for the month of Heshvan 5783 /November 2022