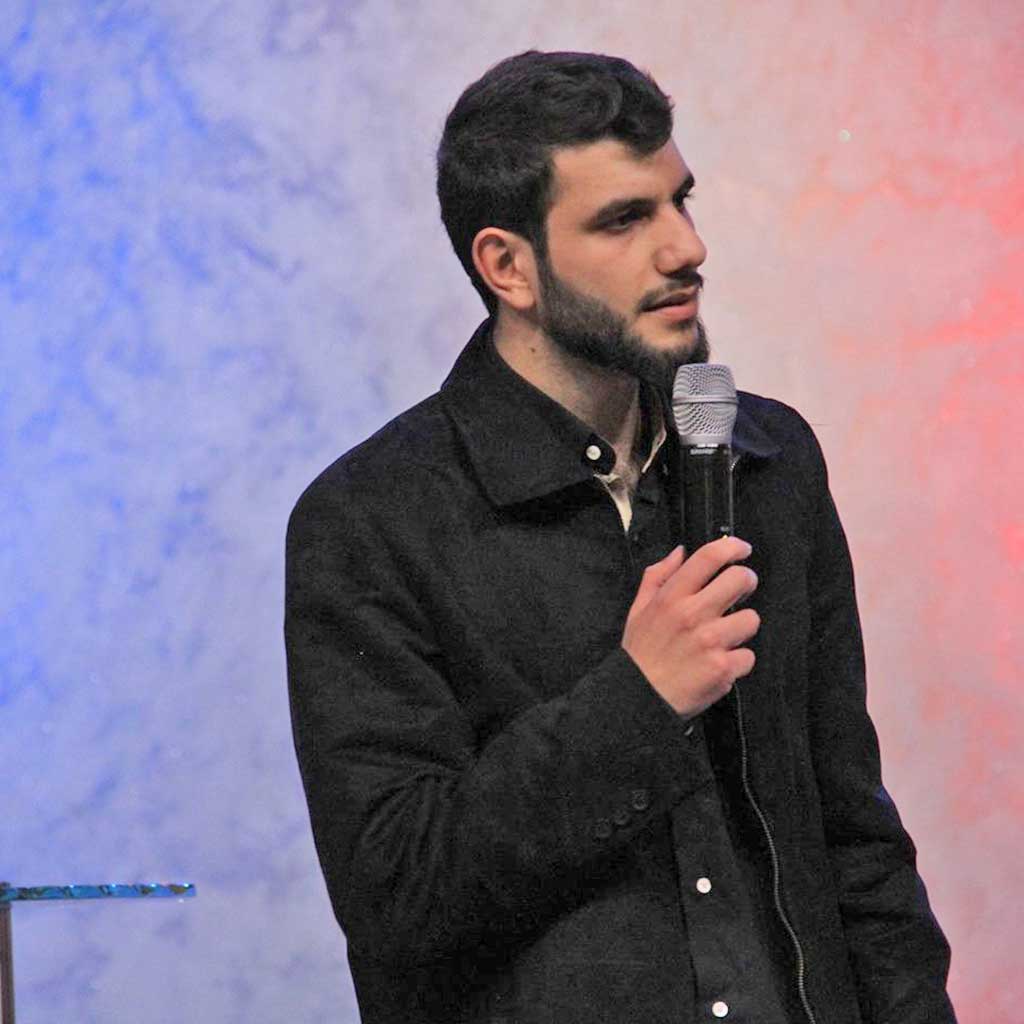 By Joe Tannous
One night I was walking home and while walking I was in conversation with the Lord. I asked: "Lord, let me see sin, the way you see it". Directly after I finished my request, I heard the Lord saying in my spirit: " Joe do you know what sin did?" and I know when the Lord ask me a question means that I don't know the answer very well, so I replied: "tell me Lord". "Sin limited me" He replied:" and every time you fall into sin, it's limiting you." I said: "Lord how did sin limit you, you are God." "Joe, what do Philippians 2:7-8 say about me?" He replied. I knew these so I replied: "rather, he made himself nothing, by taking the very nature of a servant, being made in human likeness, and being found in appearance as a man, he humbled himself by becoming obedient to death, even death on a cross". He replied: "now you know how it limited me. it made me a human, I, God, became a man because of sin" when He said that, I began to cry on the streets, I don't know what people thought about me, and I don't really care, but His words penetrates my heart like a bullet, oh God my sin limited you, because of my sin you became a man, you took a limited flesh…
But I didn't understand the fullness of His words back then, until few days that I understood. Just see that with me, Jesus was a spiritual being, He is God the Son, and God is spirit, so The Father is spirit, the Son is spirit and the Holy Spirit is Spirit, but Jesus because of our sin, made Himself nothing, the Son, left His nature as a spiritual being, and took a flesh, a limited flesh, no longer a spirit, but a flesh, came to earth, born as a human, lived as a human, died as a human, God became a man, God died like a man dies because of my sin and your sin. but the good news is found in verses 9, 10, 11 of that epistle, " therefore God [the Father] also highly exalted him and given Him the name which above every name, that at the name of Jesus every knee should bow, of those in heaven, and of those on earth, and of those under the earth, and that every tongue should confess that Jesus Christ is Lord to the glory of God the Father". (The emphasis is mine) the Father exalted Jesus, Hallelujah! That was His reward for leaving His spiritual being, and now He will always have a flesh, for ever and ever, just like you and me. Sin made Jesus a limited flesh, sin limited God, and so it's limiting you.
Blessings
👂 My Latest Podcasts
Healed Nations with Tony Francis – شفاء الأمم مع طوني فرنسيس
Tony Francis is from the Middle East. He is grounded in the scriptures and has a licensed degree in biblical studies from MTI, the school of ministry, and a certificate in EPL (effective personal leadership) from LMI. He has authored many books and is the founder of Healed Nations Ministries (www.healednations.com). Tony mentors people in the prophetic and served as the prophetic leader of Patricia King's ministries. Tony is studying to be a mental health coach.
التعليم، الوعظ، النبوة، الصلاة، الشفاعة، والعمل بحلقة واحدة



Let me know your opinion or maybe your AMEN. Comment below:
https://healednations.com/wp-content/uploads/2014/06/Joe-Tannous.jpg
1024
1024
Tony Francis - Healed Nations Author
https://healednations.com/wp-content/uploads/2020/10/logo3.png
Tony Francis - Healed Nations Author
2013-12-13 18:17:51
2016-07-08 19:57:32
An Amazing Experience